It is very common to get a leak of an upcoming smartphone. However, it is not every day we see a leak of multiple devices which should arrive at a specific time of the year.
Today, a massive leak which shows all Xiaomi, Redmi and Poco phones to arrive by Q3 2020 hit the web. The interesting part of this leak is that some of the Xiaomi upcoming phones are completely strange.
The source claims that this list was in an encrypted letter sent to a Xiaomi employee. This leak was initially posted on Slashleaks but it has been taken down which makes us curious. Nevertheless, its authenticity is not known thus it is best to take it with a pinch of salt
Xiaomi Upcoming Phones
The list shows that the following Xiaomi phones are heading our way
Xiaomi Mi 10T – Looking at last year's Xiaomi Mi 9T (Redmi K20 in China), then the Xiaomi Mi 10T should be Redmi K30 4G.
Xiaomi Mi 10T Pro – Just like the Xiaomi Mi 9T Pro (Redmi K20 Pro), the Redmi K30 Pro Zoom Edition will probably relaunch as the Mi 10T Pro.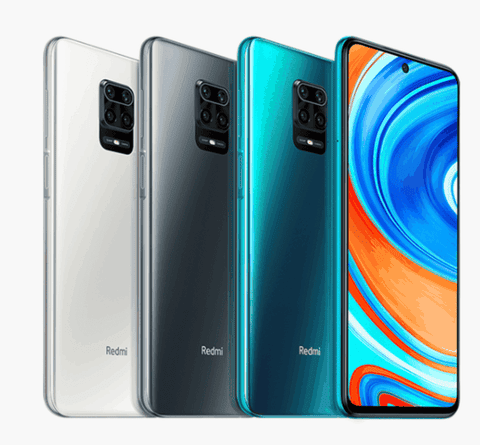 Xiaomi Mi 10S – This is a pretty new one but there are reports that it uses a pretty large display. There are reports that this device is the same as Poco F2 and Redmi X10
Xiaomi Mi 10S+ 5G – Another new one which we know nothing about. However, it should be an upgrade of the Mi 10S. This smartphone will be the same as the Poco F2 Pro 5G and Redmi X10 5G.
Xiaomi Mi 7 (2020) – Recall that Xiaomi skipped the Mi 7 to release the Xiaomi Mi 8 in celebration of its 8th anniversary. It appears that the Mi 7 2020 is coming after all. This smartphone could be a rebrand of the ever-young Xiaomi Mi 6. This means a small display phone.

Xiaomi Mi MIX 4 and Mi MIX 4S – These are expected smartphones from the Chinese manufacturer
Xiaomi Mi CC10/Mi 10 Lite – The CC series is in collaboration with Meitu. It appears that the CC9 will be getting a successor. There are reports that the Xiaomi Mi CC10 will launch as Xiaomi Mi 10 Lite outside China. Interestingly, the Xiaomi Mi 10 Lite is already official so we technically know what the Xiaomi Mi CC 10 will feel like.

Xiaomi Mi Zero – This is another weird device on the list. Could this be another completely holeless phone like the Meizu Zero? Time will tell